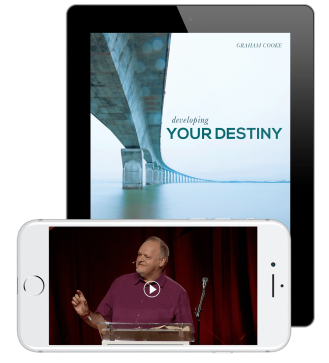 Receive a daily video class, key perspectives & activations via email to help you get unstuck in your life & relationship with God!
A 16-Day Immersion
By Brilliant TV
*Must become a member @ Brilliant TV to participate! 7-day Free Trial Available.

Destinies Aren't Fallen Into.
They are Developed.
We all know that God has "a hope and a future" for us.
Yet, do we know what our "hope and future" looks and feels like?
And how do we know we're not going to miss that "future?"
In Developing Your Destiny, my goal is three fold.
1) To help you get clarity on your destiny in God
2) To teach you how to partner with Him TODAY to make that destiny a reality
3) To empower you to develop a lifestyle around living from the way He sees you & the future plans He has for you
God takes full responsibility for your future. He's simply asking you to partner with Him and take responsibility for today.
And the more responsibility you take for your destiny today, the closer your present will begin to reflect His future...
the more you'll develop your destiny.
I've broken the teaching series up into 15 - 20 minute sessions to be engaged with everyday for 16 days. Along with the daily classes, you'll receive processing questions and activations to help you fully immerse yourself into the experience of developing your destiny!
So, will you join me on this journey?

"WOW! This has truly been an immersion in God. My life is forever changed. I am so full of expectancy about what God is going to accomplish as I partnership with Him. I have stepped into a new place, a new position in Him."
— Kim
"Thank you so much for this 16 day series! It's helped tremendously to have it broken up into chunks that I can digest. It's been amazing and I deeply appreciate this opportunity and all the work that has gone into setting it up."
— Jude
"I can't stop thanking you for this intensive training. I now understand so much more about His love, calling, and forgiveness."
— Sandi
"This study has been growing me leaps and bounds! I will not be the same. What a powerful message, each day of doing this intensive study I am growing more and more into my destiny and understanding my identity. I'm so excited about all that I have learned through this study!"
— Lisa
"This is the first series I felt God say to start and it's been an amazing teaching! I'm thankful to this ministry and the amazing technology we have to feed and minister through."
— Melissa
Must become a member @ Brilliant TV to participate! 7-day Free Trial Available.
What to Expect During the Immersion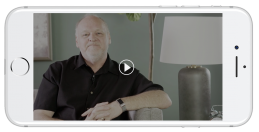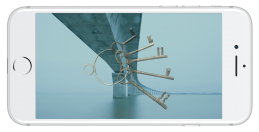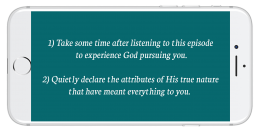 Get access to a daily video to empower you to create your own lifestyle of rest!
Receive several key perspectives that Graham has extracted from the videos to help coach and develop your lifestyle of rest!
Be challenged and directed with daily practices to take in response to the teaching & keys!
(Delivered to your email inbox daily!)
Must become a member @ Brilliant TV to participate! 7-day Free Trial Available.
Enter your email address and you'll receive the daily classes, keys, and activations.
Must become a member @ Brilliant TV to participate! 7-day Free Trial Available.
Author to more than 20 books & a speaker on more than several thousand stages over the past 36 years, Graham is a breath of fresh air to anyone wanting to know who God really is & how to do daily life with Him.
In his messages, you'll find a consistent affinity for the nature of God & a love for introducing people to a God far more good than most modern Evangelical thought gives Him credit for. Originally from Manchester, England, Graham now lives in Santa Barbara, California, with his wife, Theresa.